December's bobber of the month is a classic example of Karma doin' her thing, both for the creator of this cool bobjob and yours truly. Each month, I scramble through my collection of bobber pix and scour the net lookin' for the next "Bobber of the Month". Oftentimes, I settle on featuring a bobber which I have in my collection, but which comes without a good "back story". This month's bobber comes from a guy out on the West Coast who found himself on a journey he never expected. The back story is great and the bike is awesome! Enjoy! ~Squirts
By Jeff Kossack:
"I'd sold all my motos, cuz I had other stuff I was into... Mainly, SURFING, my new religion... I surf regularly at the point in Malibu, CA, the famous break that comes to mind when most land-locked folks think of the sport. One day, I decide to pull into The Bean, the place where my Sunday rides would start and end with my group of about 20 guys, all ages, and all riding the exotics like I used to own - Ducati, Aprilia, BMW, and Triumph... I saw some oy my old friends and they asked, "Where you been ?" ... I explained I'd sold all my bikes, and one of my friends reminded that I'd spoken on more than one occasion about someday owning a cool bobber, after having seen a couple of articles in Cycle World on some cool "Bob-jobs".

So I began a search for a bobbed bike... I found one on eBay, in Ashville, that had the look I fancied, that was touted by its builder as "road-ready"... the exact words of the seller... I bit, expecting to jump on and ride... When the truck pulled up, the driver rolled off the most cobbed up piece of junk I ever saw... It was the same bike, but all components were just plain crap... No brakes, front or rear, capable of stopping the thing... The kickstand wouldn't even hold the thing up....
I called the seller and he just basically said, "Hey, man... Buyer Beware..." Wow... a grifter who builds shitty bikes... I gave him the worst possible review on eBay... He called me a few days later, saying since the review posted, no one was bidding on his other "creations" ... I said it looks like his potential buyers are being aware - much more so than I.... Karma is indeed a bitch.
I leaned the bike against the wall of my garage, and it sat for a year, while I found someone to go thru the thing... Not easy. Plenty of internet parts suppliers for 60's Triumphs, but few guys with the knowledge and patience to work on them... One day I passed a shop that had a few 'cut-up' bikes out in front,
Simon Cycles
... I walked in and felt a bit out of my element... This was a bike shop for bikers.. I didn't look like anyone else there, but after speaking with
Mike Simon
, I felt welcome and felt assured that he was the guy... Inside his shop were some of the baddest bikes around, all built in his shop...
We began the work, me rounding up the parts I needed as instructed by Mike, and the labor accomplished by Mike and Craig... As I hung out there,
I learned that Mike had fared well doing some TV build-offs... My diamond in the rough was in good hands... Along the way, I changed the tank from a
Sportster tank to a newer, larger tank off a 90's Bonnie, for more fuel, but mostly because that Sporty tank, left large portions of the frame exposed,
and it just didn't look right... Mike made some killer handlebars, and several other components that were needed to correct the work of the eBay doofus... Then, I fabbed the battery box out of carbon fiber myself, and have painted /restored most of the cosmetic stuff on the bike...
It was 'ride and fix, and ride and adjust' for a short period, but everything works now, and I am enjoying the bike... I owe much of my enjoyment to
not only
Simon Cycles
( Mike Simon is a bike-building genius), but also to the part houses like
Steadfast Cycles
and
LowBrow Customs
who always
seem to have what I need in stock, and would make great resources to other guys building Brit bobbers...
Man! Is this a great story or what!? Jeff does a great job of reminding us that it really does take a village to build a bobber! =) Jeff is a music producer in L.A., with a new record up on
iTunes
,
HalfLife, by Jeff kossack and the OtherHand
, and anyone interested can learn more about him and his music at
www.jeffkossack.com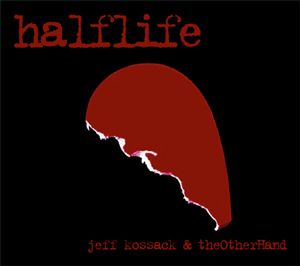 Thanks, Jeff! She's a looker, fer sure!
If you would like YOUR bobber or short chop to be featured,
zap me
at least three good pix (more is better), any specs, and the story about the build.
See More Bobbers Here! ~~ HOME