~February 2012~

Punsun V-Twin DIESEL!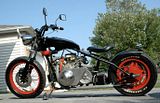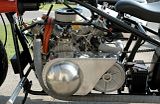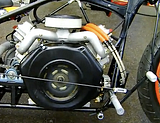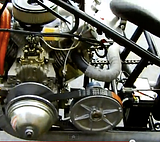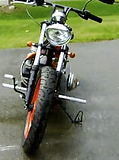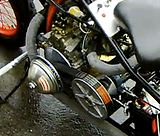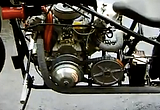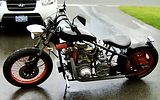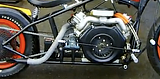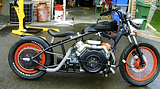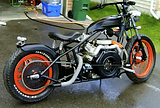 ABOUT THIS BOBBER:
Okay, so the HEARTS are a little fruity, but I figured since it's February and "LOVE" is (suppose to be) in the air, I'd make a little "Heart-infused" slide show for ya'.... While I'm not the "touchy-feely" type, I DO LOVE this motorcycle! I have a "thing" for home-built bikes. Sean, the man behind the machine, was able to combine the 100 mile-per-gallon, 20 horsepower v-twin diesel with the frame and components of a '75 Hondoo to make a very cool, alternative bobjob. Leonardo Da Vinci gets credit for conceptualizing the transmission found on this bike some
500 years
ago! The transmission is a CVT Tech "continually variable" transmission. These types of trannies are usually found in snowmobiles and high-end cars, but Sean saw potential and, voila', it's now a bobber tranny!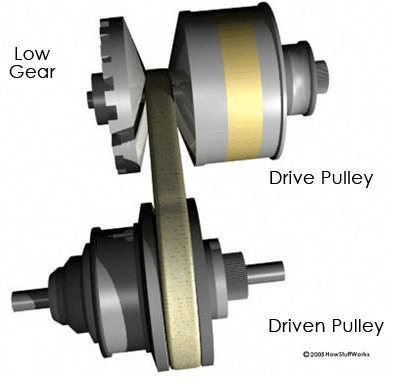 Sean was gracious enough to include some pix of another bobber he and his kids built. Pretty nice, huh? Thanks, Sean! Great lookin' bob jobs!
Sean said, "The kids and I knocked this one (below) out last year. I call it the Yamster we built it for my brother who is also a elementary school principal. My school also has a full body shop so they did the paint. This bike was a $500 piece of shit that I rode home running on one cylinder. Now its a $1500 head turner."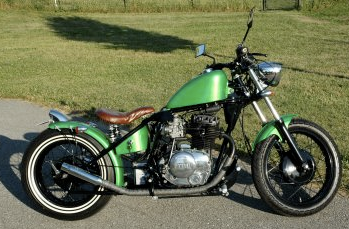 ---
If you would like YOUR bobber or short chop to be featured, zap me at least three good pix (more is better), any specs, and the story about the build.
See More Bobbers Here! ~~ HOME